Disclaimer: This post may contain affiliate links, meaning we get a small commission if you make a purchase through our links, at no cost to you. For more information, please visit our Disclaimer Page.
If you have ever taken a keen interest in the processes running on your computer through the Task Manager, you most likely have seen the "Windows Audio Graph Isolation" process. 
In some instances, you may have noticed that this process is using way too many system resources. The Windows Audio Device Graph Isolation is notorious for using up a lot of your CPU resources from time to time.
Such an incident would arouse your suspicion especially if your PC is not operating at its optimum. Since the name of the process does not reveal much, you might get worried about a mysterious process draining your system resources.
This article will take you through the process, what it does, and how you can fix any issues related to it.
Read Article: What Is Trustedinstaller.exe?and is it Okay to Install It?
What Is the "Windows Audio Device Graph Isolation" Process?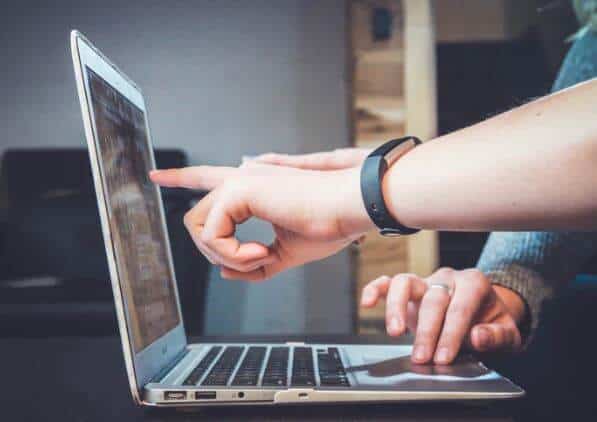 Windows Audio Graph Isolation is an official part of Windows. This process is the main audio engine in Windows 10.
The procedure takes care of digital signal processing, including handling the advanced audio enhancement effects offered by Windows. The Windows Audio Device Graph is separate from the standard Windows Audio Service.
The separate process allows room for hardware developers to incorporate their own audio improvement service. They can do this without the need to swap the Windows Audio Service and this means better stability.
This prevents Windows Audio from crashing. If that should happen, then the entire system crashes, not just the audio features, which is due to how Windows Audio is programmed within the Windows Operating System.
Therefore, segregating the crash-sensitive digital signal processing ensures contained crashes that won't wreck the rest of your system. This dynamic also means that Windows offers you a leeway to turn off audio enhancements in the Operating System regardless of the hardware you are using.
In some hardware configurations, the manufacturers have replaced the Windows Audio Device Graph Isolation with their own digital signal processing service.
Read Related Article: Audio Services Not Responding
Why Does Windows Audio Device Consume Much of the Higher System Resources?
Occasionally, you might experience problems with audio enhancement drivers consuming higher system resources. These resources include CPU, memory, or sometimes your hard drive.
Under normal circumstances, your Windows Audio Device Graph Isolation should use 0% of your CPU, minimal memory, and zero disk activity. When audio effects are being applied, the numbers might go up, but they should return to the baseline promptly.
If you do observe Windows Audio Device Graph Isolation regularly using up more of the three resources mentioned above, you may have a problem. Fortunately, it is easy to resolve the issues due because this process is separate from Windows Audio Services.
Read Article: How To Fix 'The Requested Operation Requires Elevation' Error In Windows 10
Can I Disable The Windows Audio Device Graph Isolation?
This process can be disabled and keep in mind that it would disable the main Windows Audio Service as well. The outcome is you end up with no sound on your system.
If you try to end the task temporarily from the Task Manager, Windows will notify you to open the Audio Troubleshooter instead. Running through the troubleshooter is unlikely to fix the problem if you have already tried disabling enhancements.
Could This Process Be A Virus?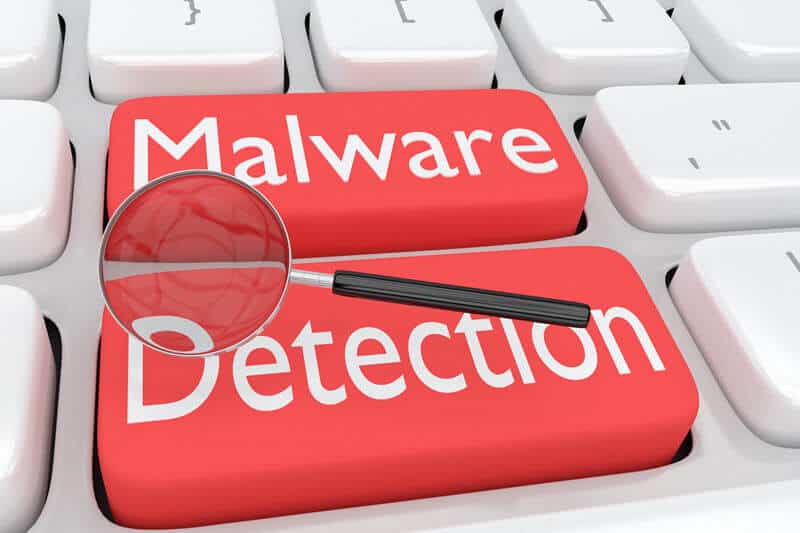 As an official component of Windows Operating System, Windows Audio Device Graph Isolation is very likely not a virus. Furthermore, there haven't been any reports of viruses infiltrating the process. 
But that could change in the future. In the meantime, it is best that you confirm the authenticity of the process by checking its file location.
Use this procedure to check:
Open Task Manager – Press Ctrl + Alt + Del.
Locate "Windows Audio Graph Isolation" and right-click on it.
Select the "Open File Location" option from the context menu.
If the file is located in your Windows\System32 folder, you can be sure that a virus has not hijacked your process.
How to Fix Windows Audio Device Graph Isolation's High CPU Usage on Windows 10
After establishing that the process has not been affected by a virus, and it is still not working as it is supposed to, a further system diagnostics is in order. Use the following methods to repair your system:
Disable All Sound Effects
Windows Audio Device Graph Isolation is highly involved in taking care of special sound effects. As a result, you might be able to sort out its high CPU usage issues by disabling these effects.
This method is suitable for PC users who have no desire to use these effects. But, if you will need these sound effects in your day to day operations on the PC, you are advised to try another method.
Follow these steps to disable all sound effects:
From your Search bar, search for Control Panel and launch it from the search results.
Change your view to Large icons.
Then, click on Sound. This will launch a new window that has all of your playback devices.
Right-click on your Speakers and select Properties from the context menu.
Another window will pop up. From this window, switch to the Enhancements tab.
Click the checkbox next to Disable all sound effects to place a checkmark.
Next, click the Apply button to confirm the changes.
Repeat steps D to F on all the other playback devices you have.
When you have finished, reboot your computer for the changes to take effect.
2. Fix Your Audio Drivers
It is best that you update your device drivers regularly. Outdated drivers often cause more problems in your computer system. There are several ways available for you to update your drivers. Please follow the one that suits your needs.
Update Your Drivers From Windows
In this method, we guide you to use the integrated Device Manager to find a new, updated driver.
Launch the Run application by pressing and holding the Windows key, then press R.
Enter devmgmt.msc in the Run application and press OK to open Device Manager.
Navigate to the Sound, video, and game controllers and click on the arrow icon to expand the section.
Right-click on the audio driver and select Update Driver.
Next, click on Search automatically for updated driver software.
Windows will automatically download and install the update to your computer if it can find an update driver.
Restart your computer and test whether the issue has been resolved.
Update Your Drivers With A Third-Party App
You can also update your drivers using third party updater tools. Examples of these tools include Driver Booster, DriverHub, and DriverPack Solution.
These tools are available for free even though you can search around the web for other options. Whichever app tool you decide to use, you should ensure that it is trustworthy.
You should beware of applications that promise to fix or update your drivers because they may contain malware, adware, or spyware. Do some background check on any tool before you load it on your machine. Check out reviews and user comments to determine their trustworthiness.
If this action does not resolve the issue, your driver could be corrupted, and you might have to reinstall it.
Reinstall The Audio Driver
Another way to resolve this issue is to reinstall the audio driver. Follow these steps to reinstall your system's audio driver:
Open Run dialog box by pressing Win + R keys.
Type devmgmt.msc in the Run dialog box and click OK. This opens the Device Manager window. (You can also open device manager from your computer's control panel)
In the device manager window, expand the "Sound, video and game controllers" category.
Right-click on the sound card device name to reveal the context menu.
Choose the Uninstall option.
Authorize the uninstallation by checking the checkbox next to "Delete the driver software for this device."
Click "Uninstall" to run the uninstallation process.
Restart your PC after the process runs to completion to save the changes.
You can then use a third-party app to install the audio driver again.
3. Reinstall Skype
Some Windows 10 users found out that the issue with their Windows Audio Device Graph Isolation was related to Skype. To fix this, you should uninstall and reinstall the Skype application.
Before you begin the uninstallation process back up any essential chats or files as you might lose your app preferences and data in the process.
How to uninstall Skype:
Press Windows + I to open the Settings App. Or, you can click on the gear icon in the start menu.
From the Settings window, click on Apps.
Find the Skype app manually from the app list or search for it using the Search bar.
Click on Skype for an expanded view.
Next, click on the Uninstall button.
Follow the instructions on your screen to remove Skype.
How to download and reinstall Skype:
Go to the Skype download page.
Choose the Skype version you want to download.
Locate the Skype installer file in your Downloads folder.
Double-click on the Skype installer.
Click the Install button, and Skype will automatically install and initiate itself.
4. Scan Your Computer For Virus
Malware running in your computer system can lead to problems with the Windows Audio Device Graph Isolation.
You are advised to run a full system scan on your computer system, especially if you find the process located in a different location. You can find a myriad of antivirus software online, but not all of them are of good quality.
Using Windows Defender as an example, follow these steps to perform a full virus scan:
Press the Win + I keys to open the Settings window.
Locate and click on Update & Security.
Then, choose Windows Security.
Click on Virus & threat protection found at Protection areas. Next, click Scan Options and check the Full Scan checkbox.
Click Scan Now and wait for the process to run to completion.
When the process is complete, you will see if there is any malware running in your computer system. If malware is present, use Windows Defender to fix it.
Restart your computer to check if the issue has been fixed.
You can also use your preferred antivirus application to run a full system scan. Avoid free antivirus solutions found online, as they might not work well. 
Alternatively, you can search for third-party software tools to scan your entire system. Such tools usually perform a more comprehensive system clean-up fixing any bugs. This scan leaves your Operating System more stable and faster and might also fix the error.
There are several causes related to the Windows Audio Device Graph Isolation high CPU. You will have to patiently diagnose the exact cause of the problems.
Follow through the guidelines in this article and you can be assured to have performed a proper diagnosis. Each step in the guide identifies for you a probable cause and how to fix it. To achieve the desired results follow the instructions correctly. Otherwise, you might end up not fixing the problem or even worse, damaging your computer further.
Luckily, there is nothing very technical you need to do to fix the process-related problems mentioned here. However, should you find any process requiring more knowledge than you have, it is advisable to find a more knowledgeable person to help you out.
Finally, the solutions mentioned in this guide should be adequate to help you resolve any issues related to the Windows Audio Device Graph Isolation CPU High.