Disclaimer: This post may contain affiliate links, meaning we get a small commission if you make a purchase through our links, at no cost to you. For more information, please visit our Disclaimer Page.
With an operating system, like Windows, it is vital for regular updates to take place. However, these updates won't run smoothly if the PC experiences errors, such as low disk space or network issues. This is where Windows Setup Remediations comes in, also known as KB4023057. So, what is Windows Setup Remediations? How can you remove it?
Windows Setup Remediations is a servicing stack update designed to make Windows updates run smoothly and it can be removed by uninstalling it, turning off its process, blocking it using the Firewall, or disabling the REMPL task. Windows Setup Remediations does not cause harm to your computer.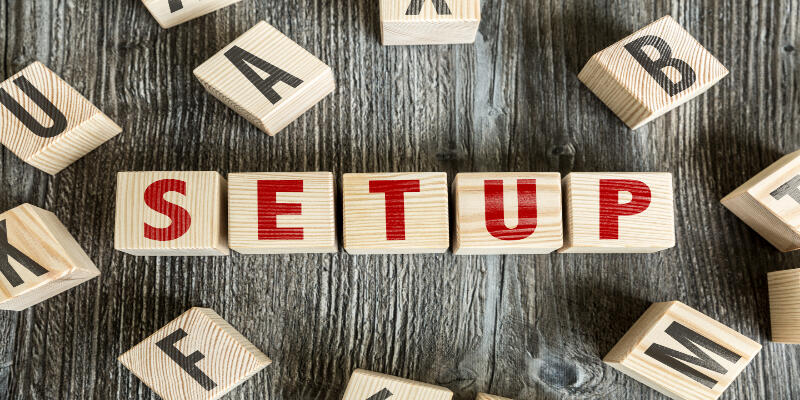 In this article, I will get into more details about the function of Windows Setup Remediations, such as why it was created, by who, and why it is considered safe. If users want to uninstall Windows Setup Remediations, I provide a how-to guide on how to do so.
What Is Windows Setup Remediations?
The reason individuals become alarmed when they see Windows Setup Remediations is because it installs on its own without appearing in the Windows update catalog and its vendor name is unavailable.
This may cause some users to confuse it for malicious software since it mimics some of those characteristics. Regardless of this, it is completely safe.
Is Windows Setup Remediations Safe?
We fear what we don't know. That's why I am going to discuss what Windows Setup Remediations is and why it's nothing to be concerned about. Let's start by explaining the function of a servicing stack.
A servicing stack, like Windows Setup Remediations, is the component that installs Windows updates. It ensures that Windows updates smoothly and that your PC is well-prepared for these updates.
Windows Setup Remediations does this by installing the sedsvc.exe process, a servicing stack update.
Some users become alarmed when they see sedsvc.exe, known as Windows Setup Remediations, on Windows 10. This is because it is an executable file. Usually, files like these are harmful to Windows.
This is because there is a wide scope of functions that can be executed by these files.
These files are designed to carry out instructions or execute encoded instructions. This is why they are commonly used as viruses. Although these files are high risk, they can be safe if they are downloaded from trusted sources.
Here, Microsoft has used the sedsvc.exe file to carry out instructions that help to keep Windows 10 up to date.
This executable file is not harmful, however, and the program is actually digitally signed by Windows Corporations. Many tech experts will argue that it plays a vital role in ensuring Windows 10 updates with no issues.
Windows Setup Remediations ensures updates are done correctly promoting reliability.
What Does Windows Setup Remediations Do?
Reliability of updates may be useful for Windows users who need their PC to perform high-demand functions like competitive gaming or who have jobs that require daily PC use with lots of multitasking.
These users like to keep their PC up to date for its optimal functioning.
There are other reasons why it is good to keep Windows updated. Like with any technology, there is always room for improvement with your operating system.
These updates include critical and non-critical updates done to repair or avoid potential issues with Windows.
It is also important to Update Windows to keep the security up to standard. This can help to prevent security issues and viruses.
Windows Setup Remediations helps to ensure that proper updates are executed in several ways. I will discuss some functions it was created to carry out here.
Keeping Your PC on During Updates
Windows Update Remediation does this by requesting that your PC stays awake long enough to install updates. This is quite an important function because shutting down or rebooting your PC during an update can cause issues.
These could lead to files being corrupted, loss of data, or slower functioning.
Repairing Corrupted System Files
Windows Setup Remediations works by repairing disabled or corrupted Windows components or files. Corrupted components may prevent Windows from updating. Users can address this issue manually by following these steps.
First, search for Command Prompt in the menu. Right-click and select Run as administrator and select "Yes". Type in "dism.exe /Online /Cleanup-image /Restorehealth" and press Enter on the keyboard. Then type in "sfc /scannow and press enter.
Resetting Windows Update Database
Windows Setup Remediations addresses an error called potential Windows update database error detected. It does this by resetting the Windows Update database.
Users can try to address this issue on their own if they want to remove this function.
Steps involve running an SFC scan. To do this, users should search for Command Prompt in the menu and run it. Type "sfc /scannow" then press enter. Doing this will run a scan and fix the issue automatically.
Resetting Network Settings
Windows Setup Remediations may reset network settings if issues are detected. Network errors may interfere with updates. This can also be done manually by doing the following.
Click on the internet icon on the bottom right of the taskbar. Open Network & Internet settings. Select Status, scroll down, and choose Network Reset.
Cleaning up registry keys
Most individuals in the tech field advise people to leave their registry keys alone because cleaning them up is a delicate process and doing it incorrectly can lead to serious problems.
There are also better, safer ways to improve the computer's performance.
However, over long periods of time, these registry keys can become seriously cluttered from many installations and uninstallations of programs, etc.
It can be tricky for users to do on their own which is why Windows Setup Remediations was designed to do it for you.
Freeing Up Disk Space
Windows Setup Remediations alerts users to free up disk space by removing unnecessary files or applications. This is important because Windows needs sufficient space to update.
There are other methods users can follow to free up disk space, such as using external storage devices like external hard drives to store files, emptying the recycle bin frequently, and deleting unwanted files from the downloads list.
Can You Delete Windows Setup Remediations?
Some individuals would like to delete Windows Setup Remediations. It is possible to do so by uninstalling it. It is not recommended, however, because it plays such a vital role in ensuring the reliability of the Windows updates.
Removing Windows Setup Remediations may lead to improper updates, or future updates may not run smoothly.
It is a servicing app that keeps certain components in order so that they function the way that they should for Windows to update efficiently.
Since it appeared automatically, it is likely to do so in the future. It will probably be reinstalled with the next Windows update. This means users will need to continuously uninstall it each time they do another update.
However, as explained earlier, users can manually repair issues that Windows Setup Remediations was designed to do automatically.
So, deleting it won't cause any major issues but it may just make updates more difficult or users would have to sort errors out on their own. I will explain how to do so in the next part of this article.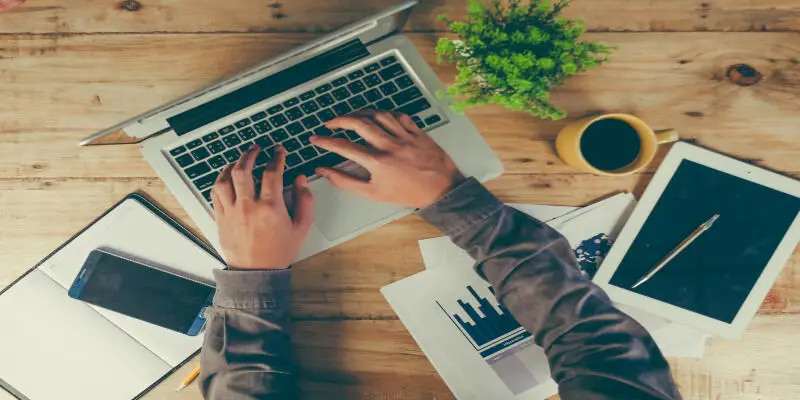 How to Remove Windows Setup Remediations?
There are a few ways that users can remove Windows Setup Remediations. Users can uninstall it, stop or turn the process off, block it using Firewall or delete or disable the REMPL task.
All these will prevent Windows Setup Remediations from running.
How to Uninstall Windows Setup Remediations?
It can be uninstalled by following these steps. First, go to the start menu and open Settings. Select the Apps icon, you'll automatically go to the first icon on the left called Apps & features.
Search for either Windows Setup Remediations (x64) (KB4023057) or Update Windows 10 for x64-based Systems (KB4023057). Select the program and click the uninstall button.
How to Turn off the Windows Setup Remediations Process?
To stop or turn off Windows Setup Remediations do these steps:
Go the start menu and search for Run.
Launch it, select cmd, then type in "services.msc" and press Enter on the keyboard.
This will open the Service Manager. It may take time to load.
Once it opens, scroll down to find Windows Remediation Service (sedsvc).
It will be set to automatic, left-click on it and open the properties window.
Proceed to select the Stop button.
Block Windows Setup Remediations With the Firewall
This process takes a little longer. I will lay out the steps here. Start by going to the start menu and select Control Panel.
Then go to System and Security, then Windows Defender Firewall, select Advanced Settings, then Outbound rules, then sort these by Group.
Create a new rule (on the right), select Custom, then Customize, click next, tick "Apply to this service", then scroll down and select Windows Remediation. Click OK, then Next.
Continue to click next for the following windows until a Name window comes up. Name the rule and click on Finish.
Delete or Disable the REMPL Task
To delete or disable the REMPL task, do the following:
Go to the start menu and search for Run.
Launch it, select cmd and then type in "taskschd.msc". Then press Enter on the keyboard.
This will open the Task Scheduler.
Go to the Task Scheduler Library, then go to Microsoft, then Windows, then REMPL.
Search for the Shell task on the right-hand side.
Select it, say Delete, then say Yes. This will delete the task.
This works to stop Windows Setup Remediations because, as I mentioned earlier, this is also the sedsvc.exe file. This file is contained in the REMPL folder. This means deleting the folder will stop the process.
Conclusion
Removing or uninstalling Windows Setup Remediations is possible. It is not recommended to do so, however, because it carries out important tasks, and removing it may interfere with future Windows updates.
As a reminder, it is set to be installed with every update so if you choose to remove it, you may have to continue doing so in the future.