Disclaimer: This post may contain affiliate links, meaning we get a small commission if you make a purchase through our links, at no cost to you. For more information, please visit our Disclaimer Page.
Wondering whether you can send text messages over WiFi on your Android phone?
It is certainly possible to use WiFi for sending text messages, but there are a few caveats to this. The first one is that your service provider needs to support calls and texts over WiFi. The second one is that your mobile phone needs to support it.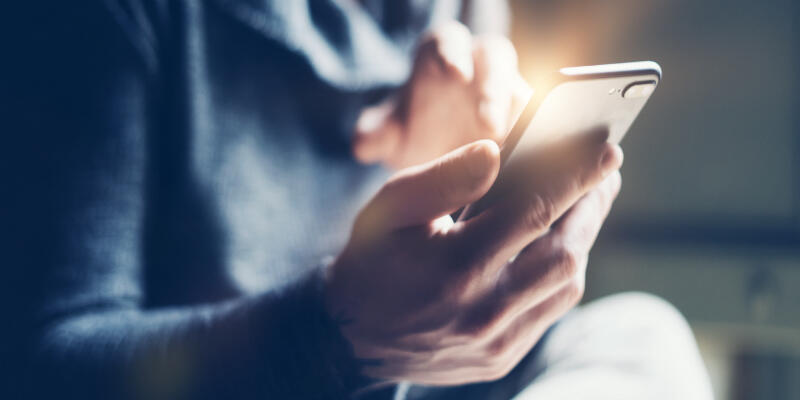 How to Send Text Over Wifi on Android?
There are a few ways you can go about using your WiFi connection for sending text messages. The first one is the simplest and requires you only to enable your WiFI connection in your call options.
But, as said in the introduction, it requires both your mobile service provider and mobile phone to support it.
In addition, you might get billed for calls and text messages depending on your cellular plan because of the way your service provider treats calls and text messages over WiFI. The way you enable it is by navigating to your designated calling app, then going into "Settings" and enabling "Wi-Fi calling."
Although this is the simplest way and you can call anyone you wish, it, unfortunately, isn't available to all people.
The other way you can send text messages over your Wi-Fi connection is through mobile applications, which you can download on your desired application store. The most popular applications are Viber, WhatsApp, WeChat, Textra SMS, and Text Me, just to name a few.
What Are the Best Applications for Sending Text Messages over Wi-Fi?
I have used my WiFi connection to send text messages for a long time and used different connecting methods and applications.
Every application has its upsides and downsides, so have the necessary information to form your opinion about them after reading this part.
The application I use the most is Viber. The reason is the pure simplicity of the application, and it works great.
The way it works is the same as with most of the applications of this type as it uses your mobile phone number to log in, and then the application synchronizes with the data on your mobile phone to find which of your contacts uses Viber.
Through the application, you can send text and voice messages, photos, and video messages. You can also call people that use Viber(for free) or non-Viber numbers(for a fee). With everything said, you can't go wrong with Viber if you want a simple application with all the essential functions.
The next application that I use but not as much as Viber is WhatsApp. The core principles are the same as with Viber, but the thing that scared many people away was the recent privacy policy changes.
There are worries that personal data could end up in the wrong hands, so WhatsApp lost a few million users.
In my opinion, these things are nothing to worry about, but if you are worried about your data security, you are free to try any of the other applications from this list.
Text Me is an application that I didn't use, but it is excellent based on the reviews. The most significant difference between this application and the before mentioned Viber and WhatsApp is you can text people who don't have this specific application installed on their device.
And with Text Me, you can text people in over 40 countries in the world with no limitations.
The only real downside is that you need to pay for the premium version to unlock all features. The basic version gives you the ability to send text messages and call people only inside the US and Canada.
Another application that needs to be mentioned is WeChat. Most people in this part of the world haven't even heard about it. The biggest part of its user base is in China, and it is estimated that over 1 billion people use it there.
It is essential to note that people in China use the application for everything from paying bills to booking flights, so the usability there is much broader than just sending text messages and video calls.
With that in mind, you can still use the application as usual even if you live outside of China but based on the reviews, some of the other applications from this list will give you a better user experience.
Slack might be the right choice for you if you are more into productivity and are searching for a more team-oriented application. Slack gives you a variety of functions, including messaging, scheduling, and management tools.
With the ability to create group messages and share files through various channels, you will have every box checked for leading a successful team.
The last application I will talk about is Textra SMS. With its simple and intuitive interface and all the features needed for reaching any person you might have in mind, it racked up millions of downloads and positive feedback in a short amount of time.
Textra functionates the same as all other applications from this list, but the thing that separates it from others is its customization ability.
You can customize literally everything in this application, from the themes, colors, signatures up to notifications. Everything mentioned here results in most people not wanting to return to their standard texting application.
Some honorable mentions are Google Hangouts, Facebook Messenger, Microsoft Teams, and Skype. They all give you the same usability as they give you access to calls, text and video messages, and all the other standard features.
The only reason they are not on this list is that most of them work somewhat differently and don't use your mobile phone number as the primary method of finding contacts (except Google Hangouts).
Also, I am not using them that much so my experience with them is limited. Besides that, they are great applications.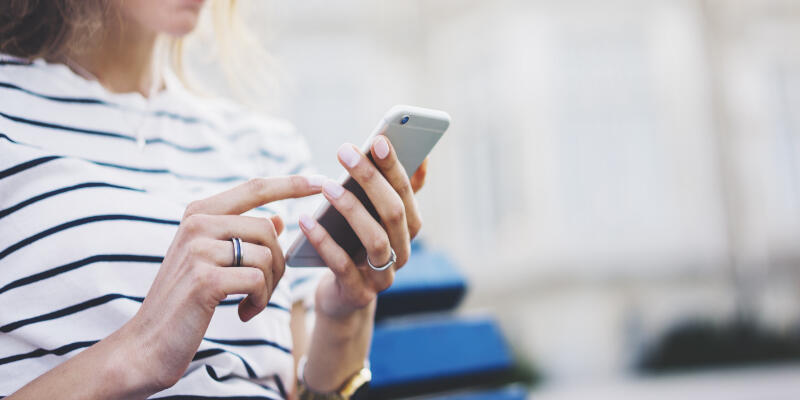 Is Sending Text Messages Over WiFi the Right Way of Communication for You?
Of course, it is. It's simple, fast, and in most cases, free. It changed the way I communicated with my family and friends and allowed me to reach them without worrying about my mobile phone signal.
It also allowed me to share my experiences, not through words only, but pictures and videos too.
Classic text messaging has these features, too, as you can send MMS with pictures or videos attached to them, but that option is kind of slow and often quite expensive based on the prices of your service provider.
Texting applications have grown in usability and functions since their beggings so you will have a guaranteed good time while using them. Your only responsibility is to choose one of the bunch that fits your needs and tries it out.
You won't go wrong with any of the well-known ones. The worst thing that can happen is that you won't like the application and uninstall it. You can always install another one or just stick to classic text messaging. It's up to you.
Conclusion
The development of the internet has caused almost every home to have a fast internet connection. With that in mind, more and more people are interested in using their home internet connections for calls and text messages in place of paying pricey plans to their service providers.
There are many ways of sending text messages over your WiFi, the best one probably being the use of a third-party texting application.
They are simple and easy to use, each coming with its own unique set of features so you can choose which one you like the most.