Disclaimer: This post may contain affiliate links, meaning we get a small commission if you make a purchase through our links, at no cost to you. For more information, please visit our Disclaimer Page.
Have you ever wished to use highly efficient iOS apps on Windows or Mac? You are in the right place if the answer is YES! All you need is to equip your PC with a top-notch iOS emulator to get the job done for you. This article discusses a versatile list of the best iOS emulators to help you replicate the experience of using iOS apps.
An emulator is a platform that enables one operating system to act as a different one. For instance, it can help you run iOS apps on Windows or Mac without changing any hardware.
In particular, iOS emulators allow you to run multiple apps from the Apple Store on your Windows PC or MacBook without involving any complexities.
There are many iOS emulators on the market that claim to be the best of all. However, I have prepared a list of 25 top-rated emulators after analyzing many factors.
You can rely on these platforms if you want a highly secure, dependable emulating experience.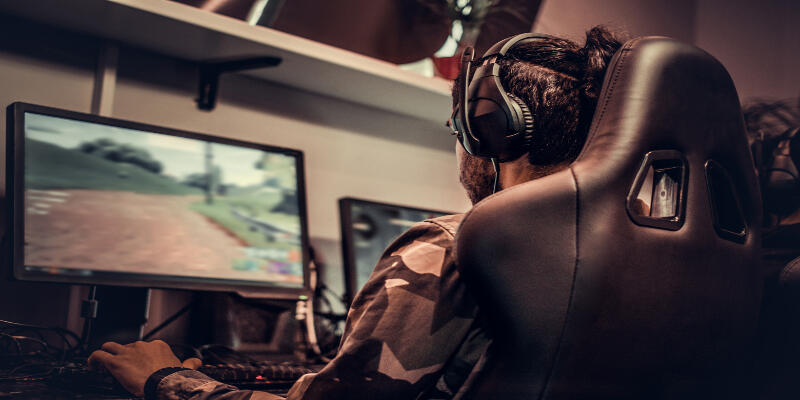 25 Best iOS Emulators For PC(Windows And Mac) In 2021
Appetize.io
Appetize.io is one of the best IOS emulators for PC. it is famous for the convenience and ease of use it offers to users. This web-based emulator provides premium features for professional users at a very competitive price tag.
All you have to do is upload a compressed file version of the mobile app to the site. In return, Appetize.io will email you a link to the app you want to use on PC.
Pros
Compatible with different variants of Windows
Supports private data centers
Easy to use
High customization
Cons
Absence of IDE for app development
Smartface
Smartface emulator is famous for the robust features that make it one of the best options for professional app builders. The problem most developers face during app development is the absence of multiple screen resolutions during app testing.
However, this emulator allows users to test the app conveniently in different screen resolutions to capture many user segments.
Pros
Perfect for professional app developers
Suitable for cross-platform technologies
Most suitable for app development
Convenient to develop both IOS and Android apps
Cons
iPadian
iPadian is another great platform for bringing Apple's ecosystem to Windows users. It makes the perfect choice for the hobbyist as it may not be possible for you to replicate all the features of the IOS system.
However, you will have basic IOS features that seem sufficient for hobbyists. Its own store allows you to download multiple apps for browsers, games, etc.
Pros
Perfect for hobbyists
Suitable for imitating IOS games
Decent working capacity
It contains a separate app store.
Cons
Not suitable for high-end professional developers
Xcode
Xcode emulator is one of the best emulators for developing iOS apps for your PC. It is nothing less than a blessing for professional users as it allows for easy accessibility and dependable testing of iOS apps.
The most crucial aspect of Xcode is that it does not use a physical device for app testing. Instead, it utilizes a virtual device for a seamless experience.
Pros
Use of virtual devices for app testing
Multiple screen resolutions for different versions of iOS
Overall smooth development experience
Suitable for professional iOS app builders
Cons
You always require a source code to install the app, which somewhat restricts its versatility.
BlueStacks
BlueStacks is one of the perfect android app emulators for both Windows and Mac users. The target market for BlueStack is mobile gamers. So you can play install Bluestacks and play mobile games on your desktop.
It did have some bug issues in the past, but a recent 2021 update called BlueStack 5 fixed nearly all the problems related to operational efficiency. It offers key mapping and other customization features to facilitate mobile gamers.
Pros
Supports key mapping
High-end working capacity
Regular updates
App customization
Cons
The user interface needs enhancement.
MobiOne Studios
MobiOne Studios makes one of the best platforms for testing android and IOS apps on PC. experienced app developers use this emulator for creating a cross-platform app that runs on both android and IOS.
Like top-notch IOS emulators, it also offered developers to use multiple resolution settings for testing the apps. All in all, it provides a smooth working experience.
Pros
Suitable for IOS app testing
Multiple resolution settings
Supports iPad app design
Smooth work efficiency
Cons
The emulator is no longer available for new users.
Xamarin
Xamarin is one of the best platforms Apple has ever created for users' convenience. It packs all the latest features of a world-class IOS emulator and does not need complex hardware configurations for seamless operation.
The emulator is easy to use with utmost operational efficiency for new developers. It works great for testing the cross-platform compatibility of apps.
Pros
Works for Linux, besides supporting Windows and Mac
Perfect for testing cross-platform compatibility
Suitable for running iMessage on Windows
Efficient debugging of IOS apps
Cons
It requires a sufficient hardware configuration for Windows PCs to use this emulator efficiently.
MAME Emulator
The MAME emulator makes the perfect choice for users with medium requirements. It works great for emulating the IOS app on your PC.
The overall features and hardware of the emulator allow users to utilize this for multiple IOS games and apps that you enjoy on your iPhone. Most importantly, you can rely on it for enjoying many Retro Games on your PC.
Pros
Requires relatively less power
Dependable user interface
Perfect for medium users
Supports Retro Games
Cons
It needs some improvement on the graphics side.
AIR iPhone
AIR iPhone is famous for its top-notch, user-friendly interface that makes using IOS apps on Windows a breeze! Its robust efficiency enhances the user-friendliness of the emulator. In addition to offering compatibility with the Adobe Air framework, it's a great platform that turns your Windows PC into an iPhone. This free-of-cost emulator comes pre-loaded with plenty of apps.
Pros
It comes pre-loaded with multiple apps.
You can also utilize a re-run custom app.
Highly efficient building tools
Appealing user interface
Cons
It does not support Windows 10.
Xamarin Testflight
Xamarin Testflight offers an overall satisfying IOS experience due to its sturdy configuration and high-end coding techniques. A user-friendly UI experience on this emulator eliminates complications from the app development process. The process of downloading and using the emulator is quite straightforward. You only have to follow the link to get things done for you.
Pros
Simplified UI experience
Easy installation
Works for both Windows and Mac
Reliable support system
Cons
You cannot test apps that do not have an iOS 8 or above version.
Ripple
Ripple is a web-based iOS emulator that has grown into a robust iOS developer over the years. You can quickly test and develop iOS apps using this Chrome extension. Another great thing about this iOS emulator is that it supports a wide variety of apps without involving any hassle. You can replicate any app all the way from iOS 1 to high-end iOS 12 apps using this system.
Pros
Supports iOS 1 to iOS 12
Wide variety of applications
A nice alternative for iPad emulator
It does not need heavy RAM requirements.
Cons
IPHONE SIMULATOR
IPHONE SIMULATOR provides a top-notch graphics experience for users who are developing the app for the first time. Most importantly, it makes the best choice for people who want to monitor the performance of an app efficiently. All in all, it is a great IOS emulator for new developers who do not want to compromise the quality and graphics experience of the app.
Pros
Perfect for new developers
High-end graphics experience
Efficient monitoring of app performance
Easy operation
Cons
It does not support unlimited app testing. You can only test a limited number of apps on this emulator.
App.IO
App.IO is famous for its easy navigation and top-notch convenience for new developers. The process of IOS app development is simple and easy to follow. The web-based emulator uses cloud technology to satisfy the varying needs of multiple users. You can easily create a PC version of any Android or IOS app by syncing the app file with this emulator. However, it's a paid one.
Pros
Easy navigation
Effortless file synching
Cloud technology
It offers a free trial of up to a week.
Cons
Uploading the app file takes much time. It can take up to half an hour for you to upload a file completely on this IOS emulator.
Nintendo 3d Emulator
Nintendo 3d Emulator is famous for a relentless gaming experience for IOS users. In essence, it acts as a console, and IOS users love the friendly interface and easy operation and navigation of the emulator. You can enjoy playing a 3D game on your Windows by creating a virtual console using this emulator. I would certainly recommend this one for seamless 3D gaming.
Pros
Supports multiple operating systems, including Mac, IOS, Andriod, andWindows
Perfect for 3D gaming
Seamless virtual console
Minimal lagging issues
Cons
It does not support Linux.
Electric Mobile Studio
Electric Mobile Studio offers a premium emulating experience and is costly, too. However, the inclusion of high-end features justifies its premium price tag that results in smooth performance.
It requires heavy RAM as it supports multiple coding languages for high-end app development. The Windows emulator does offer a free trial to help users get to know things properly.
Pros
Premium features
High-end configuration
Perfect for top-notch Windows devices
It offers a free trial period of a week.
Cons
IDOS Emulator
IDOS Emulator makes the perfect iOS emulator for people who are new to app development. It features a straightforward interface that enhances its desirability for newcomers. Another thing that makes it a great option to consider is that it costs nothing. However, this free iOS emulator for Windows needs to bring regular updates to eliminate bugs for a quality user experience.
Pros
Free of cost
User-friendly interface
Suits novice developers
Seamless experience
Cons
Absence of regular updates
Remoted iOS Simulator for Windows
Remoted iOS Simulator for Windows is a quality sub-product of Xamarin. It is one of the best iOS app emulators for any Windows PC. the best thing about this platform is that you do not require high-end hardware configuration to set up the emulator on your PC. Additionally, you can utilize this emulator using Windows Visual Studios Enterprise.
Pros
Smooth navigation
Top-notch product from Xamarin
Easy to set up
It requires minimal hardware configuration.
Cons
It does not work for Mac.
Citra
Citra is another name in the market that provides a sturdy platform for playing 3D games on your PC. it can also complement the performance of a high-end 3D console for a seamless gaming experience. It offers a gaming experience that exactly replicates that of a high-end 3D console. Additionally, you will love the graphics and sound quality of 3D games on this emulator.
Pros
It complements the performance of high-end 3D consoles
You can also use it as a replacement for consoles in some cases.
Relentless sound-quality
High-end graphics experience
Cons
Novices may find it challenging to set it up for the first time. The developers should ease the process of installing the emulator.
YouWave
YouWave is one of the best emulators on the market for emulating Android apps on Windows PC. it acts as an all-in-one app for android that caters to many things at a time. However, it does not come free as the developer charge for this emulation service.
You can try a free trial period of 10 days to check if this app emulator meets your expectations in terms of convenience or not.
Pros
It supports multiple apps.
Supports Google Pay and PayPal
Seamless virtual environment
Easy to install
Cons
AltStore
AltStore is a highly competitive iOS emulator that is giving tough times to many technology giants. Actually, it is an app store that provides an emulator called Delta. With the help of this emulator, you can play thousands of iOS games on your PCs and mobiles. It also allows iPhone users to install and play multiple games outside the iPhone ecosystem, including Super Mario.
Pros
Excellent working
Minimal lag
Easy navigation
Top-notch user convenience
Cons
AltStore has a limited set of apps compared to other app stores, including google app store and Apple's app store.
Adobe Air
Adobe Air is another excellent platform for creating cross-platform apps that enhance users' operational efficiency. High-end professionals use this simulator to develop quality apps for multiple operating systems.
The most commendable aspect of this platform is its efficient management of Windows opening and resizing. Hardware requirements are also minimal.
Pros
Suitable for many operating systems, including Windows, Mac, and Android
Perfect for professional use
Efficient Windows resizing and opening
Fewer hardware requirements
Cons
Relatively complex coding language for beginners
RunThatApp
RunThatApp is one of the most convenient emulators out there allows users to run iOS apps across different operating systems, including Andriod, Mac, Windows and many others. The web-based emulator enables users to enjoy app development through the platform. The app casting technology of the emulator allows users to enhance collaboration among developers.
Pros
Suitable for many operating systems
Perfect place for app promotion
Enhanced collaboration among users
Increased speed for games
Cons
It only supports genuine HTML5 files.
BrowserStack
BrowserStack is a heavy-duty platform for testing and developing iOS apps and other websites. One thing that distinguishes BrowserStack is the speed of accessibility. You can access all the latest versions of iOS apps within no time.
The platform allows users to upload app files either from a personal PC or direct app store to enhance convenience for users.
Pros
High-end iOS app and website development platform
You can easily record the activity of the app during testing.
Multiple upload options
Easy integration with Appium
Cons
Sufficient RAM requirements
Corellium
Corellium is a paid web-based iOS emulator that multiple companies and security researchers utilize for a perfect simulation. The developers are the best professionals in the field, and they are well aware of the security loops and how to cover them. They only allowed companies to use their platform in the beginning. However, individuals can now avail the service too.
Pros
Perfect for security research teams
Suitable for enterprises
Premium features
Top-notch security of data
Cons
Unlike many others, It is not easily accessible by everyone.
ARChon
ARChon is somewhat different from many traditional emulators on the market. It works as a Google extension. As a result, you can use multiple Android apps using Chrome without visiting any other app or a site.
However, I would not recommend ARChon to newbies as it involves some complex steps to get things started. It works with multiple operating platforms.
Pros
Smooth operation
Free of cost
Works as a Chrome extension
Supports multiple operating systems, including Linux, Mac, Windows, and others
Cons
Difficult to set up for the first time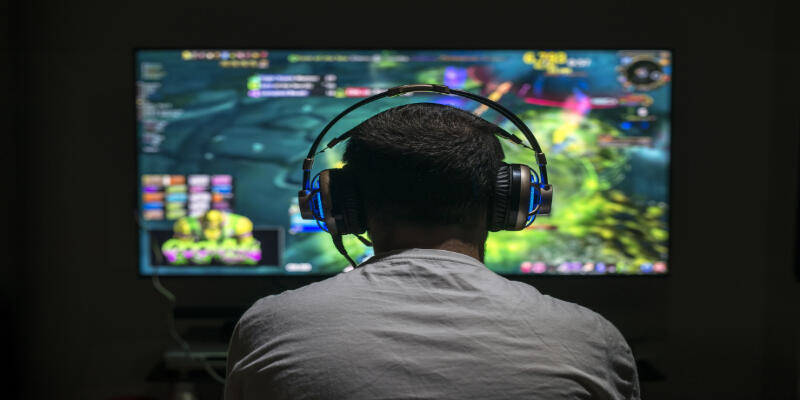 Frequently Asked Questions
Can You Run An iOS Emulator On Windows?
You can easily run iOS emulators on Windows. The advancement of technology has revolutionized everything you feared in the past. There are multiple high-end emulators on the market that allows you to run iOS apps in Windows and other operating systems quickly.
Can I Run An iOS App On My PC?
Anyone can run iOS apps on a PC after installing a suitable iOS emulator on the laptop. I have discussed a variety of iOS emulators in this guide. All of them are highly efficient, and you can rely on them for a convenient user experience.
How Can I Use iOS On Windows 10?
There are multiple iOS emulators you can install to enjoy iOS apps on your desktop. A few among them are iPadian, Xcode, Appetize.io, and MobiOne Studios. They are used for multiple purposes, such as gaming, playing videos, app development, and other related uses.
Conclusion
I have discussed a versatile list of iOS emulators for Windows and PC. The following conclusive remarks would further help you understand things in a better way.
Appetize.io is the overall best iOS emulator for PC. It works for both Windows and Mac. It is highly suitable for professional developers and hobbyists alike. There are plenty of automation services on this platform that helps you replicate the ideal iOS experience on your PC.
Xcode is an official product of Apple, and makes the best choice for replicating the iOS experience on MacBook. You can quickly develop and test apps for iPhone, Apple Watch Series, or iPad using the platform. There are multiple screen resolution settings and various iOS versions to help developers build an ideal app for Apple lovers.
Xamarin Testflight is the best multipurpose option. You can use this on both Windows and Mac without any hassle of changing hardware configuration settings. It offers utmost convenience for users as the device is easy to install and operate. Moreover, the interface is also user-friendly that provides easy navigation for newbies.