Disclaimer: This post may contain affiliate links, meaning we get a small commission if you make a purchase through our links, at no cost to you. For more information, please visit our Disclaimer Page.
External hard drives are a really handy and practical way to store your data, but can they get viruses?
External hard drives can become infected by a virus or even multiple viruses. If a virus manages to infect your computer, it can potentially spread to other components including the external hard drive. From there, the virus can slip into a different, uninfected drive or even a healthy computer.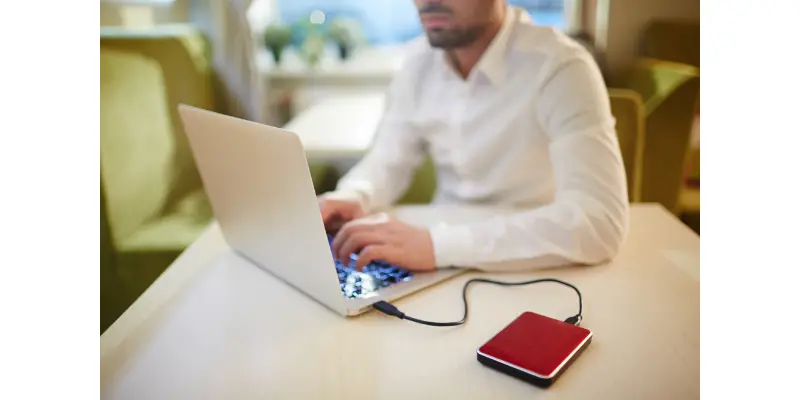 How Does a Computer Virus Work?
Understanding a computer virus's behavior is critical for understanding how and where it may infiltrate a system.
Simply put, a computer virus is a self-replicating program that can attach itself or insert its coding onto other files and documents on your computer. So, much like a real human virus, this digital virus also needs a host to latch on.
After it latches on or "infects" a file on your system, it duplicates itself repeatedly and eventually goes on to affect other files and programs. And if you take an affected file to a fresh, healthy computer, the virus will begin to multiply there and start the process all over again. This is how computer viruses spread.
Of course, not all viruses have the same properties. Some replicate aggressively and can take over your entire system in a matter of minutes. Others can be more docile and remain dormant until you execute a certain command or program. The more infected your computer, the greater the risk of that virus spreading to other computers via data transfer.
Can an External Hard Drive Get A Virus?
So, a computer virus needs a host, which is usually a file or piece of software on the host computer. And all the files of any computer are stored inside the storage drives, be it hard disk drives (HDDs) or solid-state drives (SSDs). So, technically speaking, if a virus is on your computer, it is also in the internal storage drives.
Now, an external storage drive will not have a virus in it inherently, especially if it's fresh out of production. However, if you were to connect that hard drive to an infected computer and transfer data between the two, you will most likely transfer the virus as well.
Because the data that you transfer from your computer to the external hard drive can also be corrupted. And if you do not run any firewall or scan the incoming data for viruses, you run the risk of it slipping into the new hard drive.
Then when you plug that hard drive into a new computer to test what the problem is, the virus can spread to the new computer as well. And this cycle repeats itself, continuously infecting more and more systems and drives until it is exterminated.
This is especially true for computers that have multiple infected areas. Because this raises the chance of infection if you are not careful.
Do Viruses Only Affect the Hard Drive?
Even though a virus resides in the storage drive of your system, its effect is far-reaching than just a single part. Theoretically, a virus or malicious software (malware) can, in fact, spread to all parts of your computer and affect every single component. Here are some of the areas a virus can affect:
The System BIOS
The BIOS is an extremely important piece of program inside any computer. Essentially, it is like the master controller of your system as with it, you can customize and alter pretty much all the hardware and even the boot-up process of your computer.
And there are viruses out there that specifically target the BIOS system in your computer. And there are other malware that can eventually spread to the BIOS system if given the time and opportunity.
Since the BIOS is such an important part of the computer's boot-up process, a virus infecting the BIOS can essentially immobilize your entire system. Usually, these viruses belong to the category of ransomware, where hackers use it to blackmail users out of their valuable information by threatening to destroy all of their systems.
The Firmware
A firmware is a type of software that resides in a piece of hardware and specifies what that hardware is supposed to do. Examples of such hardware are the keyboard, mouse, router, webcam, etc.
And believe it or not, a computer virus can alter or destroy the firmware of this equipment as well, leaving them completely functionless. This is why in some cases of a virus infection you are unable to use the keyboard or webcam. Because the virus has corrupted the firmware, those devices are not able to perform their function.
External Storage Units
A very common case of how a virus infects someone's computer is that they used a USB flash drive to take some files (game files or movies) from their friend or a third party. But unbeknownst to them, the computer of the supplier has numerous viruses in its system.
So, when they come back home and plug the flash drive into their own computer, the virus finds itself a new host to torment. This was a routine occurrence back in the early days of personalized computers but it can still happen today.
So, yes, a virus can infect external, portable storage devices such as flash drives, pen drives, CDs, and other machines. This is, in fact, one of the more common ways a virus spreads among the populace.
The Cooling System
There is a special type of virus, called the power virus, that specifically targets your computer's processor. Basically, it forcefully causes the CPU to consume the maximum amount of power it is capable of.
When this happens, the CPU generates a vast quantity of heat. Often this heat exceeds the capacity of your cooling system, causing the processor to burn out. Because your cooling system is not designed to dissipate the heat produced in this state.
So, even though a virus cannot directly damage your computer's hardware, it can cause it to harm itself. Thus, leading to permanent damage to both hardware and software.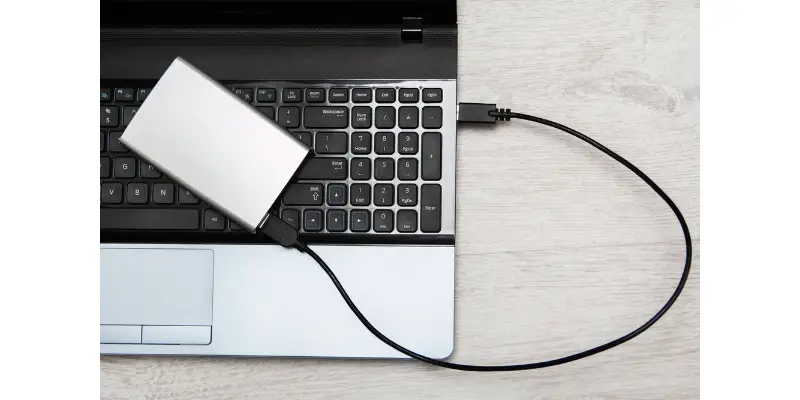 Can a Computer Virus Completely Disable a Hard Drive?
A computer virus cannot directly cause physical damage to a hard drive nor can it alter its constitution. It can, however, delete or corrupt all the data inside your hard drive. And sometimes the files are beyond recovery.
Now, in certain scenarios, a virus can create a situation that leads to actual, physical hardware damage. The aforementioned power virus is a good example. The level of heat this virus forces the processor to generate is dangerous. And this high temperature may end up causing some form of internal hardware damage.
But for the most part, you can use a hard drive even after it is completely taken over by a virus. The usual method of formatting and recovering the drive is often enough to make the drive useable again.
Although, in some cases, you might not be able to do it on your own. Sometimes the virus is too complicated for you to handle yourself. In those cases, it is best to consult with a professional or take your hard drive to the store and have a technician fix it for you.
They might even be able to recover some, if not all, of the lost data. This depends on the strength of the coding put into the virus as well as the extent of the infection. Even if the data is gone, you can still use the drive again on a healthy computer.
Conclusion
Computer viruses are never an easy problem to deal with. Hence, why it is always best to use protection such as a reliable anti-virus whenever you are dealing with data transfer. But there are ways to recover your hard drive even after a virus infection.