Disclaimer: This post may contain affiliate links, meaning we get a small commission if you make a purchase through our links, at no cost to you. For more information, please visit our Disclaimer Page.
Have you noticed the appearance of files known as Desktop.ini that show up after tinkering with settings in Windows? You might see these files on your desktop and are wondering what they could be. 
Are you finding that there are two of them located on your desktop, and want to know if it is okay to delete them? 
This article explores the meaning of desktop.ini and how to deal with it. Get more insight below.
Read Related Article: How to Convert Basic Disk to Dynamic Disk
Understanding the Meaning of Desktop.ini Files
Desktop.ini files store information regarding the Windows folder arrangement. A desktop.ini folder is automatically generated every time to reflect any new settings and layouts when changes are made.
These files include the icon for their localized names. Desktop.ini files are generally hidden. 
There is no need to interact with these files, however, they can be opened from your notepad to check their contents.
Is it Possible to Delete the Desktop.ini File?
You can delete the desktop.ini file from any computer. However, this is not recommended because this file retains all of the newer settings associated with the folder. When you delete the folder, you delete the settings and the related set up will reset back to its previous default mode. 
That does not mean you have turned off the automatic generation feature. This is a defined process found at the operating system level.
The desktop.ini folder will reappear automatically when you customize your folder settings again and the folder will include the current modifications. 
If you don't wish to see the folder, then the best option is to hide it so that it stops bothering you.
Could the Desktop.ini File be a Virus?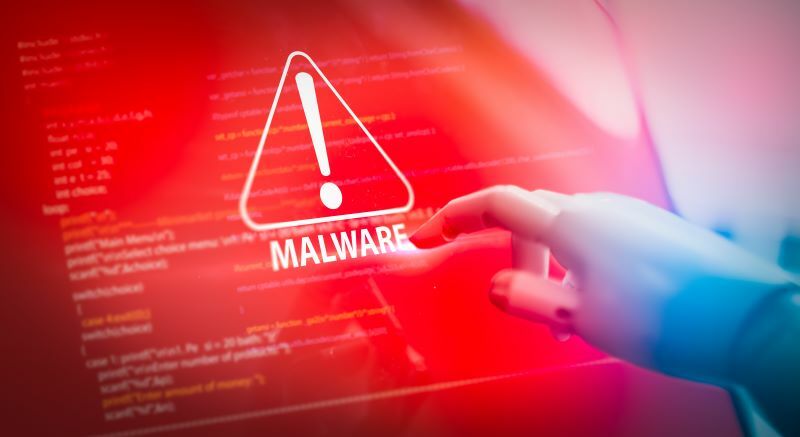 Desktop.ini is not a virus. It is a native system file that resides in a folder, which is created after customizing the thumbnail image or background icon. 
Some viruses can take advantage of the capabilities of the Desktop.ini file. If you are concerned that this file might be infected then scan it with an anti-virus. You may find it might be infected with malware if it is still visible even after you checked the option to hide it.
Why Your Desktop Shows Two Desktop.ini Files
You may be asking what is the reason behind finding two desktop.ini files on your PC when most folders have one desktop.ini file. 
The first reason is that desktop.ini is a unique folder to the specific user accounts that made the modifications that prompted its appearance. So each folder is accessible by the specific users or administrators who generated said file. You can find this folder in "C:\Users\Your Username\Desktop."
Another reason is that there's a public desktop.ini folder that all computer users automatically access. You can find it in the "C:\Users\Public" folder. 
This folder will show you everything found in each user's standard desktop. In other words, the two files you see are a combination of the public desktop folder and your user's desktop. 
The two folders are combined to form your desktop.ini, but each has its individual desktop.ini files, each one contains configuration data that various programs use. 
The majority of these files have data like Windows files or system files location that specific programs need to run. 
Why Do These Files Appear?
Why do you suddenly start seeing these desktop.ini files appear on your desktop? Usually, the desktop.ini files are always stored on the computer but have not been visible before. 
Most Windows users don't see them because these are protected OS files. Windows hide them by default and also recommend that you hide them. 
They can start appearing the moment you set the File explorer to show hidden files. If you set your windows to display both protected and hidden files, then desktop.ini files will start appearing. 
How to Hide Desktop.ini Files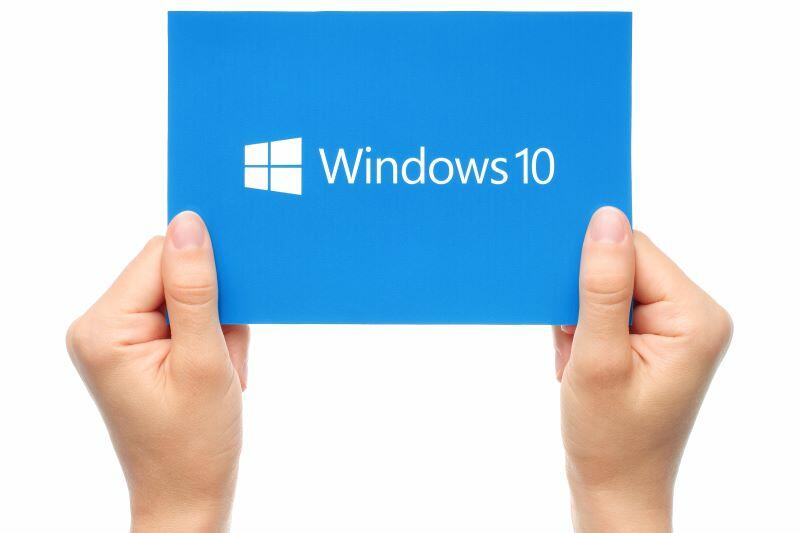 As mentioned earlier, it's not advisable to delete the desktop.ini files because it will remove the modified settings. Hiding is the best option. 
Once you hide them they will stop interrupting your tasks. You can hide them without hiding other files. There are different steps to do this, depending on the type of Windows you are using. Here's how.
Windows 10 and Windows 8
You can apply the same procedure if you are using Windows 8 or 8. Follow the steps below:
Click on Windows Key + E

A Window will appear. Choose 

the View 

tab at the top-left corner.

Look for 

the Options

 tab and click it on the right side.

Find the Advanced Settings on the Windows

Choose "

Don't show hidden files

" under the '

Hidden files and folders" section.
Click

 Apply 

and select OK

.
Windows 7 and Windows Vista
If you are using Windows Vista and Windows 7, the steps are quite different but simple:
Click on Windows + E

A Window will appear. Find Organize on the top left corner and click it

Select "

Folder and search options

" from the drop-down menu.

Click the "

View"

 tab from the "

Folder Options

."

Find the "Advanced Settings" tab from the Window.

Select "Don't show hidden icons" on the 'Hidden files and folders" section.

Complete by clicking "

Apply

" then "

Ok

."
Windows XP
Are you a Windows XP user? The following steps will help you hide the desktop.ini file.
Go to the Start icon, click it, and head to "

My Computer

."

Press on "

Tools

" and go to "

Folder Options

."

Head to "

Advanced settings

", and you will see the

View

tab. Select the options "Don't show hidden files, folders, and drives." 

Finally, click on "

Apply

" then

OK

to save your settings.
As mentioned earlier, you don't need to delete the desktop.ini file. It is still crucial on the OS of your computer. You don't have to – and you don't want to –  interact with it. If you do you may cause interruptions. There is no way to edit it directly. 
Hiding it is the best option. Should you delete it and realize that you need the deleted settings of a particular icon simply do a system reset or restore. It may be found in the recycle bin where it's easy to restore.
Desktop.ini File Missing
Sometimes you may notice that the Desktop.ini file is missing from your computer. You want to restore the layout of these folders or icons. There are two ways of fixing it, as discussed below:
Perform a Windows System File Checker (SFC)
It's crucial to run a Windows System File Checker to scan for the relevant files and deal with any corruptions found in the Windows Systems Files. System File Checker is a valuable software in Microsoft Windows as it allows you to scan and restore anything that is corrupted. 
The following are steps to follow.
Click on the

Start

button then put in "

Command

" in the search box

but don't press the enter button yet

.

Hold the

Ctrl + Shift

on the keyboard and press "

Enter

" simultaneously. A permission dialogue box will appear.

Hit "

Yes

" and you will be brought to a black screen with a blinking cursor on the screen.

Write "

SFC/scannow

" and press the "

Enter

" button. Immediately the system file checker will begin scanning for system file issues and the desktop.ini files.

Wait for the verification process to be completed and follow the commands that your screen displays. Once you have gone through all the commands, the desktop.ini file will appear.
Fixing Desktop.ini Error using Windows Boot Genius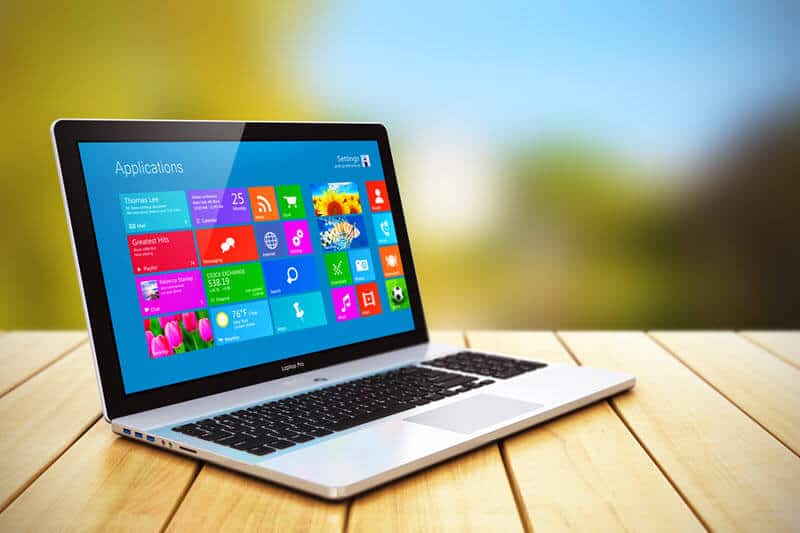 Sometimes you can fix problems with Desktop.ini files by using Windows Boot Genius. This is a program that helps you repair any issues related to Windows system boot. 
Below is what you need to do.
Download the Windows Boot Genius software and launch it. 

A user account control will appear. Click

Yes

, then proceed.

Get a blank USB and insert it into the PC.

Click the

Burn

button to burn a bootable USB.

On top of the Window, select the "Windows Rescue" tab then click on "

Boot File Recovery

." This will repair corrupted or missing desktop.ini files.

Once the repair is completed, close this application.
Can you Customize a Folder Using the Desktop.ini File?
Since the Desktop.ini file is always on your computer, sometimes you may want to customize a file that utilizes that file's settings. You don't have to be tech-savvy to do it. 
Update or create that folder's native desktop.ini file to bring up to date its appearance and view settings. Below is how you make that happen:
Step One
Back up the folder that you want to customize with the desktop.ini file in a different location. This helps you to recover the file just in case you get an error.
Step Two
Put the folder to be the system folder. This enables you to put the read-only part of the folder. You can as well use the following command to position the folder as a system folder.
Style="background-color:#ded9d9;attrib+s FolderName
Step Three
In this step, you need to make a desktop.ini file for that folder. Remember to mark the folder as hidden so that you can hide it from regular users.
Step Four
Confirm that the desktop.ini file is in the form of Unicode. This ensures it stores localized strings that users can see.
What are the Contents of the Desktop.ini File?
As mentioned earlier, you can go to the notepad to see the contents in the desktop.ini files. Below are the contents you are likely to see in this file and what they mean.
ShellClassInfo
This content formats the system property which allows you to modify the underlying folder through the allocation of values to various attributes found in a desktop.ini file.
Icon file
From this file, you can identify the file name of the icon if you need to set a custom icon of that folder. However, you need to check the total path of the file. 
Should the file not be in the same location, you need to state the full path. You can as well use the icon file to set custom icons. However, you can easily specify the dll and the BMP files that have icons.
IconIndex
You should set the Icon Index if you are placing a custom icon for the folder underlying. If the file identified for the IconFile attribute is set at 1, change the setting to 0.
ConfirmFileOp
To avoid seeing the warning "You Are Deleting a System Folder," when you move the desktop.ini file, set the ConfirmFileOp to 0. 
InfoTip
InfoTip is an attribute where one inputs a text string that can be used as a tip offering information about that folder. This entry is shown in the information block of the folder underneath the standard information.
Now that you know what the Desktop.ini file is all about you need not be bothered when the file shows up on your screen. 
These files have always been on your PC hidden since it is not necessary for you to access and interact with these files. They function behind the scenes containing the layouts and settings that are responsible for how your icon appears. 
Read Related Article: You Need Permission to Perform This Action: Possible Solutions to Fix it
This file has some content that you can view through the notepad. Each content in the desktop.ini file has its function. 
If you try to delete it, the settings of the icon might change back to their original state. Desktop.ini files appear on your computer because you might have clicked somewhere to show hidden files. 
If it is interrupting what you are doing on your screen, the best thing to do is hide it. 
Have you encountered the desktop.ini file on your computer? Did you ever delete it or hide it? 
Let us know by commenting below.