Disclaimer: This post may contain affiliate links, meaning we get a small commission if you make a purchase through our links, at no cost to you. For more information, please visit our Disclaimer Page.
A step by step and useful guide to fix DPC Watchdog Violation (error code:  DPC_Watchdog_Violation) error on your Windows desktop or laptop.
If you are using Windows computer, especially Windows 8 / 8.1 and Windows 10, you may know about the DPC Watchdog Violation error as it has been becoming one of the most common errors in the Windows platform.
If this error is occurring on your Windows computer, you are not alone because I have received many reports from users who faced this issue before. So what the DPC Watchdog Violation error is and how to fix this annoying problem?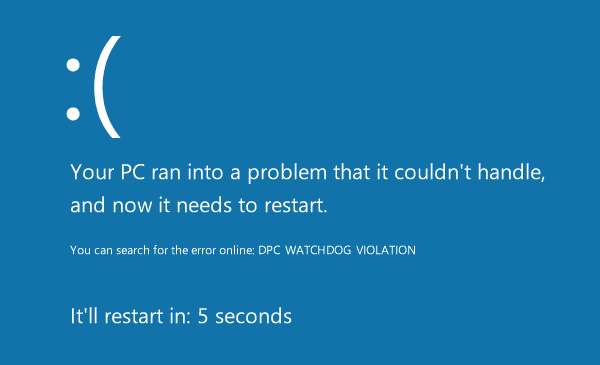 What Is DPC Watchdog Violation Error?
DPC Watchdog Violation (error code: DPC_Watchdog_Violation) is a common issue in the Windows operating system. It's occurred due to some specific reasons, like unsupported SSD firmware, old SSD driver version, hardware incompatibility issues, or system files are corrupted.
By that, if you are using an SSD on your Windows computer, the first thing you need to check is the firmware version of the SSD and make sure it's up to date.
Also, to eliminate incompatible hardware issues, remove any hardware from your computer that you think are the problems, especially any new hardware that you have recently plugged in the computer, and then later, this error appears.
How To Fix DPC Watchdog Violation Error?
As I mentioned above, I have received many reports from users who faced this issue before. I have suggested a few ways to the readers to fix the same problem, and it's very helpful.
So, I have made this list with useful methods that may work for you to fix the DPC Watchdog Violation error on your Windows computer.
A few other articles you might want to read:
Remove All Connected External Devices
Before going further or applying any other methods, please remove or disconnect all external devices that plugging onto your Windows PC, except keyboard and mouse to see whether the issue persists or not.
Those devices could be an external hard drive, external solid-state drive, printer, or scanner. Once those devices removed and the problem is gone, then definitely one of those devices causes the error. To determine which one caused the BSOD error, connect one device at a time to check.
Update Firmware Of Your Solid State Drive
In case you use solid-state drive (SSD) on your computer, I would recommend you download the latest firmware version of it from the manufacturer's website and update your SSD.
Sometimes, your Windows can't handle your SSD correctly until the firmware is updated.
To find out the model number of your SSD, following these instructions:
Press Windows + E to launch File Explorer
Look at the left sidebar, right-click on My Computer and choose

Manage

. It could have a different name, such as

This PC

, depending on the version of Windows you are using.
In the Computer Management window, look at the left sidebar and choose Device Manager.
From the list of

Disk drives

, you can find out the type of SSD you are using, plus the model number.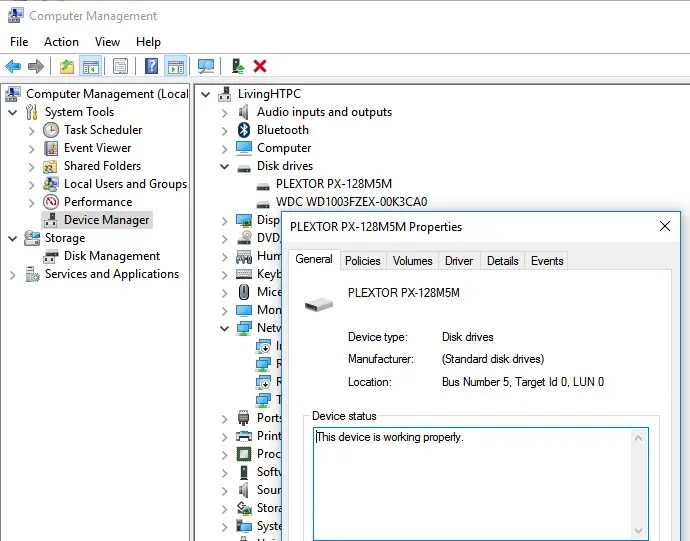 After determining the model number of SSD, go to the manufacturer's website, search for the new version of firmware if available, then download and update for your SSD.

Check Corrupted System Files On Your Windows
Corrupted system files are one of many reasons that lead to this Blue Screen error. In order to fix the DPC_Watchdog_Violation error on your Windows computer, you should check and verify Windows system files to make sure they are not corrupted. If there were any problems with those files, the process will fix them automatically.
To get started, open the Command Prompt program with administrative privileges. Next, in the Command Prompt program window, type:
and then press Enter.

Because the currently drive C:\ is using by the Windows system, that's why the "Check Disk" process can't start. It will ask you to schedule the checking in the next time when your computer reboots. If you agree, type Y and then press Enter.
After that, restart your computer.
Your Windows computer will be rebooted, and start to verify the system files. It might take a while to complete. Please do not turn off the computer while it's checking and verifying.
Scan And Fix System Files
Sometimes, scanning and fixing Windows system files will help to fix the DPC Watchdog Violation error on your computer. In order to scan and fix system files, open the Command Prompt program as an administrator.
Next, please type the following command in Command Prompt:
and then press Enter.
It will automatically scan and fix errors in your Windows system. Wait for the process is completed and then restart your computer.

Use BlueScreenView To Find Out The Cause
When the DPC Watchdog Violation occurs on your Windows PC, there was a minidump file that was created and stored at C:\Windows\Minidump folder.
The information is also available in the Event Viewer, including the STOP code and other parameters.
For reading this information easier, you can download BlueScreenView from Nirsoft to load, view and diagnose what is the cause that stands behind this BSOD error.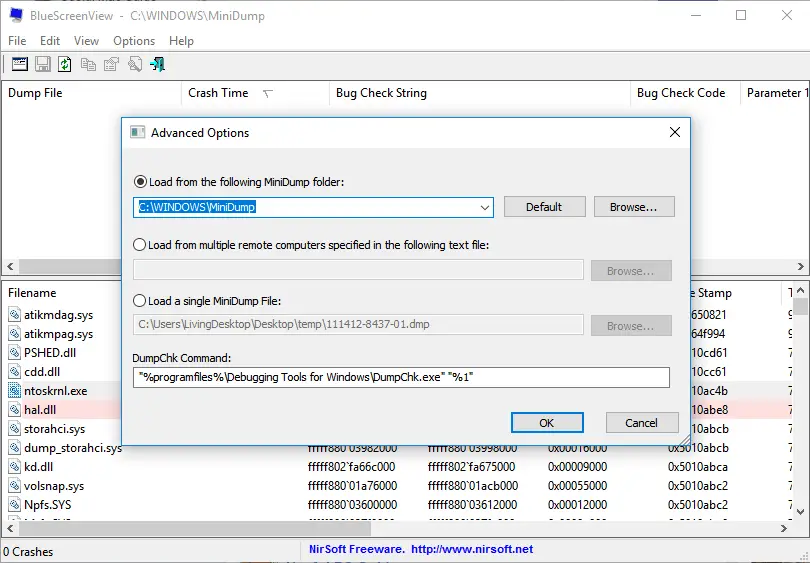 The software is very easy to use. All you need to do is that download, install and then use. It will automatically search for the minidump file and display the result to you.
Here's a short quick video about blue screen view:
Based on the result, you will know which is the reason for the DPC Watchdog Violation BSOD error. From that, it's easier to find the right solution to troubleshoot.
Restore Your Windows System To Fix DPC_Watchdog_Violation Error
If all methods above can't help you solve the DPC_Watchdog_Violation issue, then I would suggest you restore your Windows system.
First, turn your computer into Safe mode, and then restore your computer back to the previous restore point.
If you don't know how to use "Windows System Restore" to restore your computer back to the work point, then I have written another article to tell you how to do that. It's a step by step article which you can read here. Or you can reset your computer with these steps, make it be a fresh installed Windows computer without any error.
You could also repair your Windows computer with the bootable DVD/USB flash drive that contains the Windows.ISO image file.
Unable To Boot Up Your PC When Getting DPC Watchdog Violation BSOD Error?
Instead of successfully accessing your Windows PC after getting this Blue Screen of Death error, your computer sometimes puts itself in a loop:
Boot up -> Display BSOD error -> Restart -> Repeat
So, if you want to get rid of the DPC Watchdog Violation error, you have to do it in Windows Safe Mode.
How To Access Safe Mode In Windows 7
To access Safe Mode in Windows 7, press F8 immediately after your PC is restarted or powered on. I often press F8 when I hear the "beep" sound, and I press it several times.
In the Advanced Boot Options menu, use the up & down arrow keys to select the mode you want to access: Safe Mode, or Safe Mode with Networking. Then press Enter.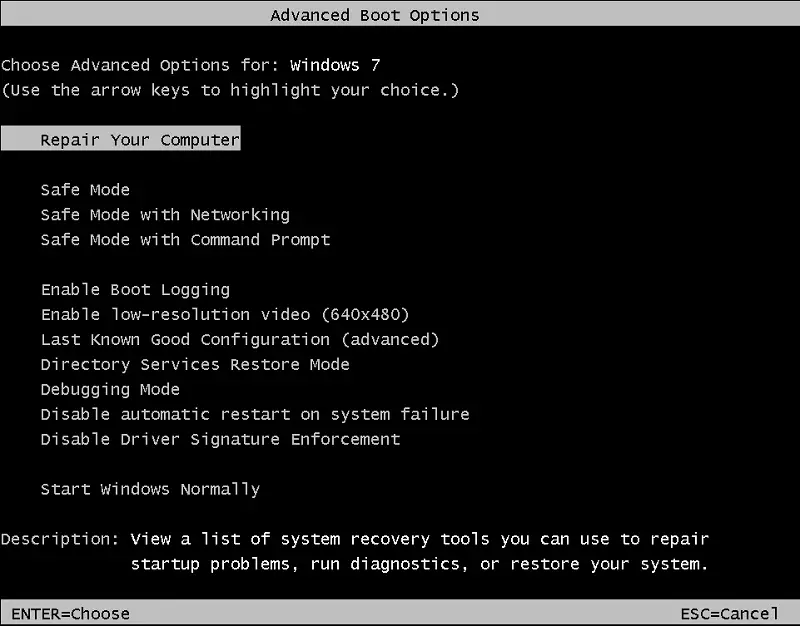 How To Access Safe Mode In Windows 10
To access Safe Mode in Windows 10, you need to prepare a Windows installation media and then boot up from it. It could be a DVD installation or a USB bootable device.
Note: This method is only used when you are getting a BSOD error, and it prevents you from accessing your PC. If you can access your computer normally, then there are some other easier ways to access Safe Mode.
After booting up from it, choose "Repair my computer" -> "Troubleshoot" -> "Advanced options" -> "Startup Settings".
Next, choose "Restart" and then press F5 to access Safe Mode with Networking mode. You can choose other options that fit your needs.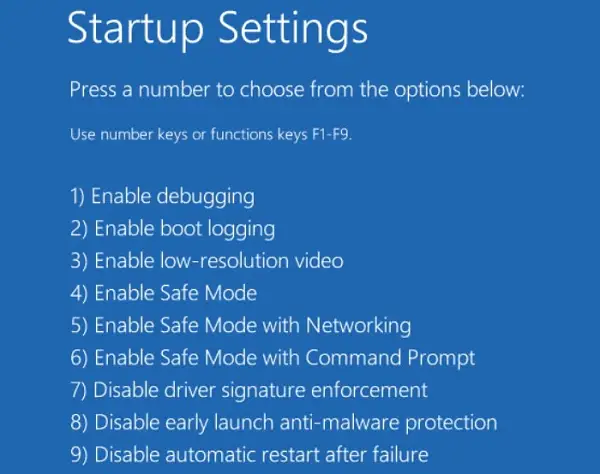 Update #1: According to a few unconfirmed reports from users, after turning off/disabling AVG antivirus software, this BSOD error is no longer occurs.
I   haven't tested this solution yet because I wasn't in the exact situation. I also don't know the relation between this error and AVG antivirus yet. So this is just a reference tip.
Updated #2:
Many users reported after reinstalling the display driver that the DPC Watchdog Violation error is fixed. So, you want to try, boot up your PC to Safe Mode.
After that, open Device Manager, and then locate and expand the Display adapters option. Choose your display adapter and then right-click on it and select Uninstall.
In the next step, check the "Delete the driver software for this device" checkbox and then click the "OK" button.
Then reboot your Windows PC, but in normal mode and install the display driver. If you are using Windows 10, it will do it automatically with an Internet connection.
Updated #3:
Update Chipset Driver To Fix DPC Watchdog Violation Error In Windows 10
When you upgrade from Windows 7, or Windows 8, 8.1 to Windows 10, sometimes, you may get this annoying BSOD error. It occurs because of the iaStorA.sys driver that isn't fully compatible with Windows 10.
To resolve this BSOD error, you can replace that problematic driver with the storahci.sys driver from Microsoft. Here are the steps you need to follow:
Press Windows + X and then press M to bring up Device Manager.
Locate and expand the "

IDE ATA/ATAPI controllers

" option on the list.
Right-click on the "

Standard SATA AHCI Controller

" or any other controller that has "

SATA AHCI

" in the name.
Note: To verify that you have chosen the correct one, click on the

Driver

tab ->

Driver details

. If the iaStorA.sys is on the list, then you have selected correctly.
In the

Properties

of Standard SATA AHCI Controller, select the

Driver

tab, and choose the "

Update Driver…

" option.
Next, choose "

Browse my computer for driver software

" option and then select, "

Let me pick from a list of device drivers on my computer

".
Select "

Standard SATA AHCI Controller

", click on the "

Next

" button, and then restart your Windows 10 PC.
Read Article: What is CTF Loader and how can you fix Loader Related errors?
Is the problem resolved yet?
[alert-note]I will keep updating the article with more useful tips. The best way is to locate your minidump file, compress and upload to a cloud service like Dropbox, OneDrive, or Box.net and then leave your comment below, plus the download link. I will start to analyze the file and post back the result with recommended solutions, if available.[/alert-note]
I hope these methods will help you fix the DPC Watchdog Violation error (with error code: DPC_Watchdog_Violation) on your computer.
If you have any questions about this guide or still can't fix the problem, leave your comment below.