Disclaimer: This post may contain affiliate links, meaning we get a small commission if you make a purchase through our links, at no cost to you. For more information, please visit our Disclaimer Page.
System Service Exception is one of Windows BSOD errors, along with many other ones, such as DPC Watchdog Violation, Bad Pool Header, or System Thread Exception Not Handled. Most BSODs are very annoying because your computer will suddenly restart, which makes everything unsaved to be gone.
Imagine if you are creating a critical PowerPoint document for tomorrow, and it's almost done. Suddenly, something goes wrong with the system and System Service Exception BSOD occurs while the AutoSave feature is off.
Everything you have done so far is gone because you have forgotten to save the document regularly every five minutes as suggested.
So, BSODs are annoying, right?
In this article, I'm going to share with you more information regarding the System Service Exception BSOD error, as well as the methods you can use to troubleshoot.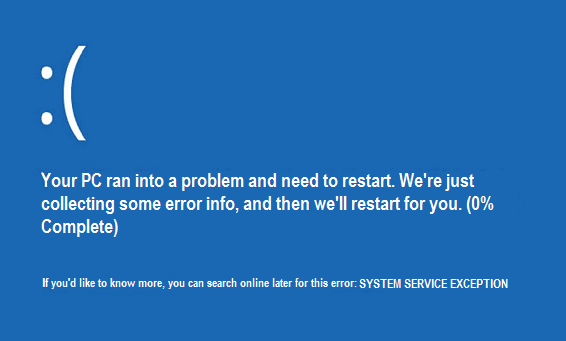 This BSOD error often occurs in Windows 10, but it can be found in Windows 7 and Windows 8, 8.1 as well. Like most other BSODs, many causes can lead to a System Service Exception error.
However, the most common reasons for those BSODs, including this one, are corrupted Windows system files, corrupted or outdated Windows drivers, or even viruses & malware.
The priority is to find out why it occurs and then we will use an appropriate solution to troubleshoot.
Reasons Why System Service Exception BSOD Error Occurs
This type of BSOD could occur on your Windows computer because of several causes, including:
Viruses, malware or other malicious programs.
Corrupted Windows system files.
Damaged, outdated or incompatible Windows drivers.
Buggy Windows updates.
Methods To Fix System Service Exception BSOD Error In Windows 10
Before using any methods to resolve this BSOD, I would recommend downloading BlueScreenView or WhoCrashed to help you analyze MINIDUMP files on your Windows PC to find out the cause. Both are handy tools to help point out which feature/file/driver has caused this BSOD.
If you can't boot into Windows PC in regular mode, try to boot into Safe Mode with Networking. Then download, install and use those tools as usual.
After that, here are a few solutions you can use to resolve this annoying BSOD on your Windows 10 PC. Just try them and let me know if any worked out for you.
1. Run A Virus & Malware Scan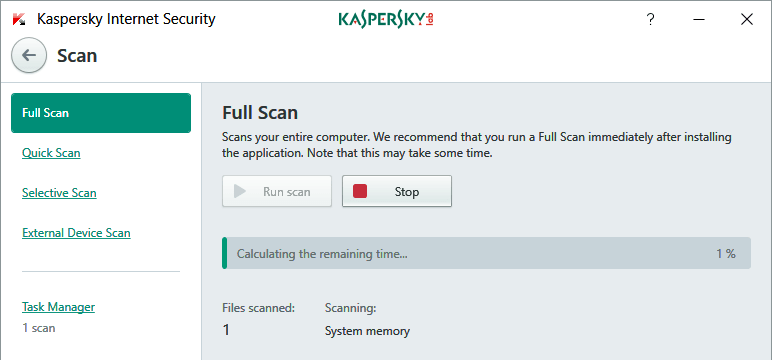 In many cases, your computer was infected with viruses, malware or other malicious program and lead to this type of BSODs. I would recommend using a top-rated antivirus or anti-malware to search for and remove them out of your computer. By doing so, it may help you to fix System Service Exception BSOD error.
2. Scan And Repair Damaged Windows System Files
In case your Windows system files are damaged, some serious errors will appear, including the one we are discussing. However, there is a built-in tool in Windows called System File Checker. It helps to scan for damaged system files (or missing) and repair/replace them automatically with the cached versions that are stored on your computer.
To use this tool, press Windows + X, then press A and select Yes to run Command Prompt as administrator. In the Command Prompt window, perform the following command to order the tool to work:
sfc /scannow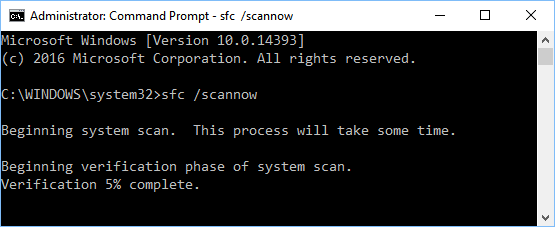 It will start working immediately. Do not restart or shut down your computer unless the process is complete.
Once it completes and reached 100%, you can close the Command Prompt window and reboot your Windows 10 PC. Then verify again whether the System Service Exception is gone or persists.
3. Check And Install All The Windows Updates
Windows updates help to fix bugs, enhance stability, as well as add new features. That's why you should check for updates and install them regularly.
If you haven't installed Windows updates for a while, I would recommend checking for updates and install all the available updates. In doing so, you can help your computer get rid of problems, as well as resolve System Service Exception BSOD error, according to some reports from users on Microsoft Community.
However, if you have downloaded and installed some new Windows updates lately and then encountered the System Service Exception, I would recommend uninstalling them and reverse the changes. This is because some new updates aren't compatible with your current installed apps on your computer, and have caused this BSOD error.
4. Update Or Reinstall Windows Drivers
If this BSOD error was caused by a corrupted or incompatible Windows driver, then WhoCrashed or BlueScreenView will show it to you. For example, ks.sys, or ntfs.sys. Consequently, you will know exact the driver you need to update or reinstall.
If those tools can't help you to determine the cause, you should try updating or reinstalling graphics card, sound, and networking drivers. These are the most common drivers that often cause BSOD errors in Windows.
However, it depends on your particular situation. For example, if you are playing games, or powering up your computer and encounter this BSOD, probably your graphics card driver is the cause. Therefore, try to update or reinstall it first in that case.
5: Turn Off Google Update Service From Startup
You may be surprised when I tell you that Google Automatic Update service can be the cause of this BSOD error on your Windows PC. Indeed, in some cases, this automatic update service from Google can lead to the System Service Exception error.
To resolve it, you need to terminate this service from running and disable it from Startup. To get started, press Windows + R to open the Run dialog box, then type: services.msc and press Enter.
In the Windows Services application, search for "Google Update Service", double-click on it to open Properties.
In the next step, choose "Disabled" from the Startup type drop-down list and then click on the "OK" button. In case there is more than one "Google Update Service" item, you need to disable all of them.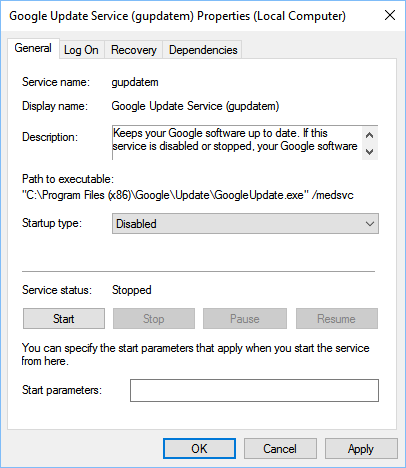 After that, reboot your computer and check again whether the BSOD is gone or not.
Updated Methods
Updated #1: Fix System Service Exception (ks.sys)
Are you getting the ks.sys file name within the System Service Exception BSOD error, or has WhoCrashed showed you this file? It's easier to resolve this type of BSOD.
According to the information that I collected from users on Microsoft Community, after disabling the webcam from the Device Manager, the error is fixed. Therefore, if you have a webcam connected to your computer, probably you should try to do the same.
Updated #2: Fix System Service Exception (ntfs.sys)
According to several experts from Microsoft forum, your Bitdefender antivirus software, or some kind of VPN client programs could be the cause of this issue. Therefore, uninstall them and check again! If you are using an Asus laptop, remove "Asus GameFirst Service" application out of your laptop, and the error could be resolved.
In case none of above methods can help you to resolve the problem, you can use Windows System Restore to roll your PC back to a particular previous working point where it still works fine. Otherwise, resetting your Windows PC will help to deal with this irritating BSOD error.
I hope this tutorial helped you to diagnose and resolve System Service Exception BSOD error on your Windows computer. If you have any questions or haven't fixed it yet, please post a comment below to let me know, with detailed information. I will try to help you to fix it as soon as possible.