Disclaimer: This post may contain affiliate links, meaning we get a small commission if you make a purchase through our links, at no cost to you. For more information, please visit our Disclaimer Page.
Don't want to block websites from your router? Here's how to block websites on your Google Chrome browser with an extension called Block Site.
Nowadays, Google Chrome is the most popularly used web browser on the Internet. The reason that many users trust and select this browser is because it's now becoming handier than ever: great customization, friendly user interface, faster, uses less computer resources & battery, supports WebAssembly, as well as has a lot of useful extensions.
Google Chrome also blocks malicious websites that were marked dangerous. As a result, it shows you a red screen and an error message: The site ahead contains harmful programs. This feature is extremely necessary to protect users from malicious websites that could damage their computers.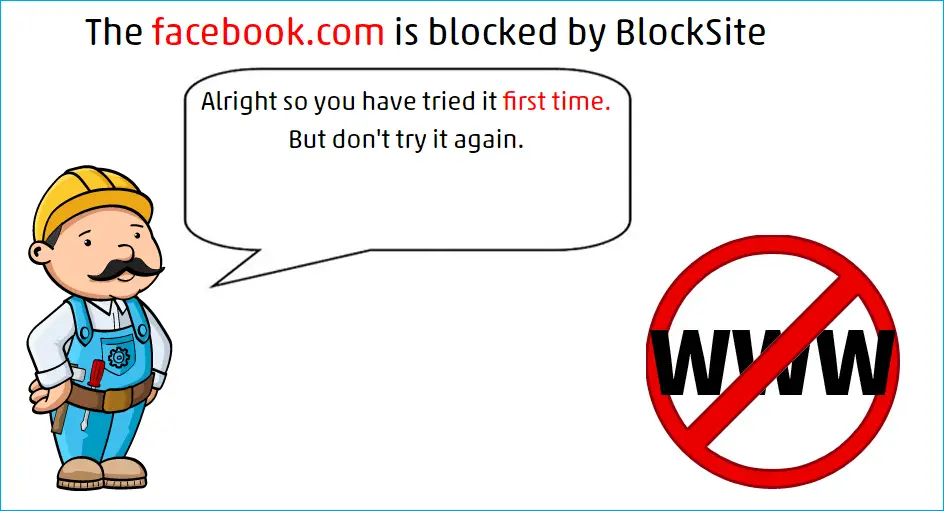 However, som users wants to block particular sites within the browser. Unfortunately, Google Chrome doesn't have this type of feature to help users block unwanted websites.
In this article, I'm going to share with you a useful Google Chrome extension that you can use to block websites within the browser.
Also Read: 10 Invaluable Chrome Apps That Every User Should Know.
How To Block Websites On Your Google Chrome Browser
To block unwanted websites within the Chrome browser, you have to install an external extension, called Block Site.
Firstly, visit here to download and install this external extension into your Google Chrome browser. It's the most popular add-on for Chrome and very easy to use to block particular websites. With a few simple clicks, you can quickly block any unwanted sites as you want.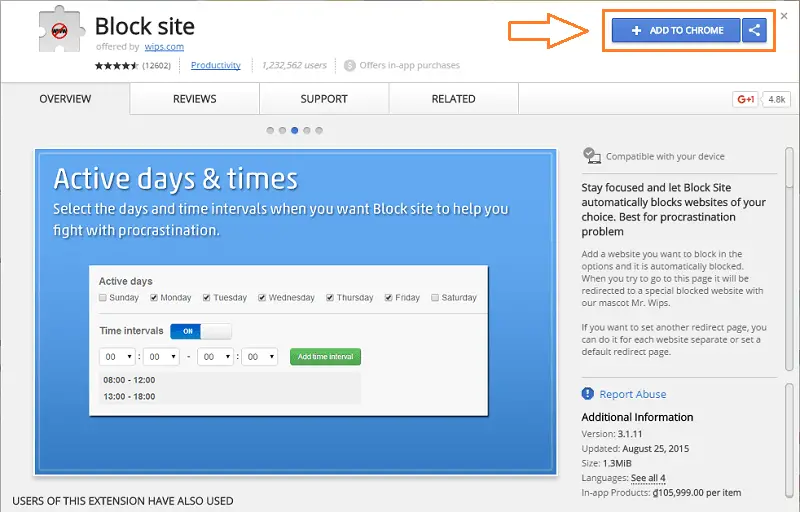 Look at the top-right corner and click on the "ADD TO CHROME" button. Now,this extension will be installed into your Chrome browser and be ready to use.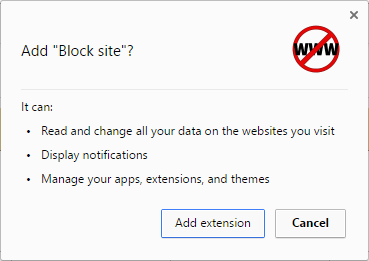 In the next step, open the website that you want to block. For example: facebook.com
Then right-click anywhere on the page to bring up the menu, select "Block Site", and then choose "Add current site to blacklist". As a result, facebook.com will immediately be blocked on your Google Chrome browser.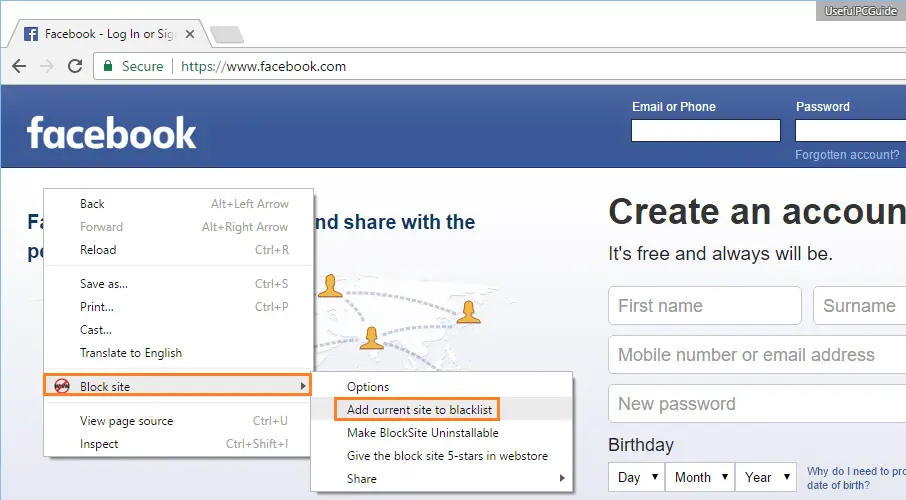 You can also block a particular website directly without visiting it by right-clicking anywhere in Google Chrome, and then select Block Site -> Options. After that, add the website address you want to block into the text field and click on the green "Add page" button.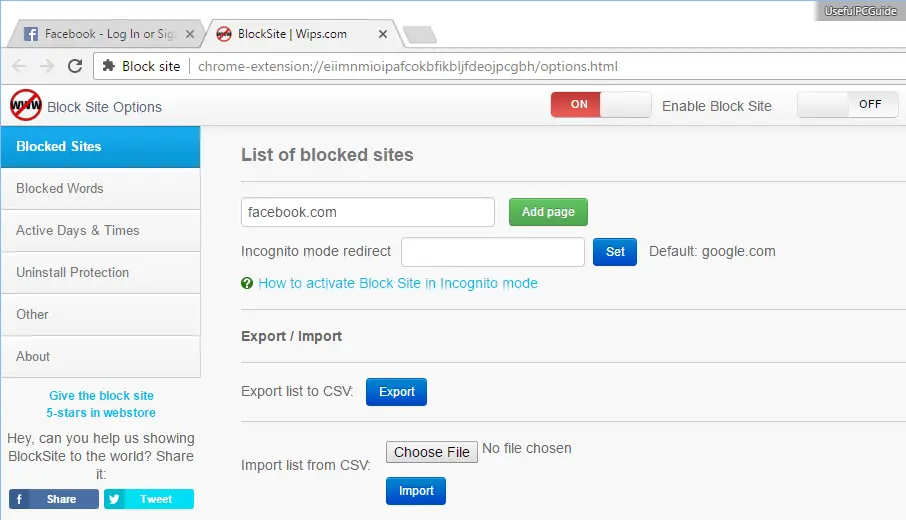 That's it!
The Block Site is a handy Chrome extension for blocking, as well as filtering websites in Google Chrome. You can also restrict sites that have certain words.
You just need to add those bad words into the blacklist and the next time, if a website that contains the words in the URL, which you have described before, Block Site will prevent you from accessing it.
Also Read: How To Fix Err_SSL_Protocol_Error On Google Chrome?
In case you don't want to use this extension to block websites on your Chrome browser anymore, just disable it. I agree that this method isn't robust as using the Filter feature on your router. However, it's simpler and quicker. All you have to do is to add an external extension into your Google Chrome and block sites you want.