Disclaimer: This post may contain affiliate links, meaning we get a small commission if you make a purchase through our links, at no cost to you. For more information, please visit our Disclaimer Page.
Are you getting Your Windows License Will Expire Soon error message when booting up your Windows PC? Here are a few things you need to know, as well as how to fix this type of Windows errors.
Have you already activated your Windows with a genuine license, but after a few months of using it, you get this annoying error? Or have you purchased a laptop, and Windows OS comes pre-loaded, and now you encounter this error?
Well! No matter what situation you are in, you can easily bypass this error message or fix it.

In this article, I'm going to explain further about what Your Windows license will expire soon error is and why are you getting it, as well as a few solutions you can use to bypass or fix it.
How To Fix Your Windows License Will Expire Soon Error
Typically, after activating your Windows license, your computer will stay in the "activated" status permanently. It won't be asked for again. However, sometimes something goes wrong, and your Windows OS shows a warning with the error message mentioned above.
For example, most laptops come pre-loaded with a version of Windows and have stickers that contain the license keys at the bottom. If you purchase an old laptop from someone, they might write that license key down and use it to activate the same Windows edition on another PC.
When they do that, your key will be deactivated, and you may get this type of error. But sometimes you will get 'This copy of Windows is not genuine' error instead.
What Should You Do To Fix Your Windows License Will Expire Soon Error?
The best way to resolve this error is to reactivate your Windows license. To do so, you have to remove it from your PC and then use the same license key (in the sticker) to activate your Windows license again.
How to remove the current Windows license out of the computer?
You can press Windows + R, then A and select Yes to open the Command Prompt program with administrator privilege on your Windows PC.
In the next step, execute the following command in Command Prompt:
slmgr -upk
After that, reboot your computer and use the Windows license key on the sticker to activate your Windows again.
Note: Make sure you write down your license key before removing or deactivating it out of your PC. Otherwise, you won't be able to retrieve it.
Also Read: Deactivate Windows Product Key And Use On Another Computer
If you are a member of Windows Insider Program, just uninstall the Windows product key, reboot your computer and then log in again with your Insider account.
What Should You Do If You Can't Locate The Windows License Key?
If you can't locate your current Windows license key because you forgot to back up it or the sticker was removed, you can retrieve it by using ShowKeyPlus.
Visit here to download it and use it to view your Windows license key.
If you purchased this Windows product key from an authorized retailer, it will show as the Installed key.
If you upgraded from Windows 7, or Windows 8.1 to Windows 10, it would also display the license key of that too, along with your current Windows 10 license.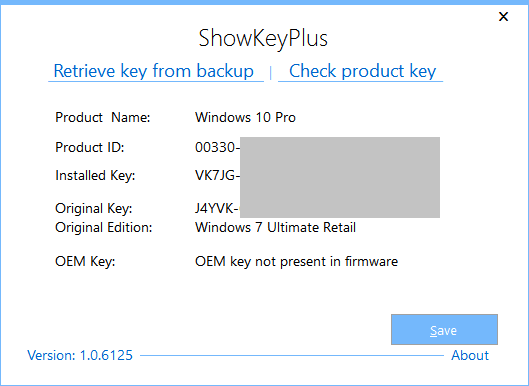 Just use the "Save" button to back up your Windows license key, or just write it down on paper.
What Should You Do When Windows 10 Asks For A Digital License?
Trying to activate your Windows 10 license but it says your license is invalid or can't activate?
This case may occur if you upgrade from Windows 7, 8.1 to Windows 10. In this situation, you can try to use the old license, which belongs to your Windows 7, or Windows 8.1 to activate your Windows 10. According to many reports from users on Microsoft Community, this method has helped them to activate their Windows 10 successfully.
If you want to lock your Windows license to a Microsoft account in Windows 10, just navigate to Settings -> Update & security -> Activation and then add your Microsoft into your PC there.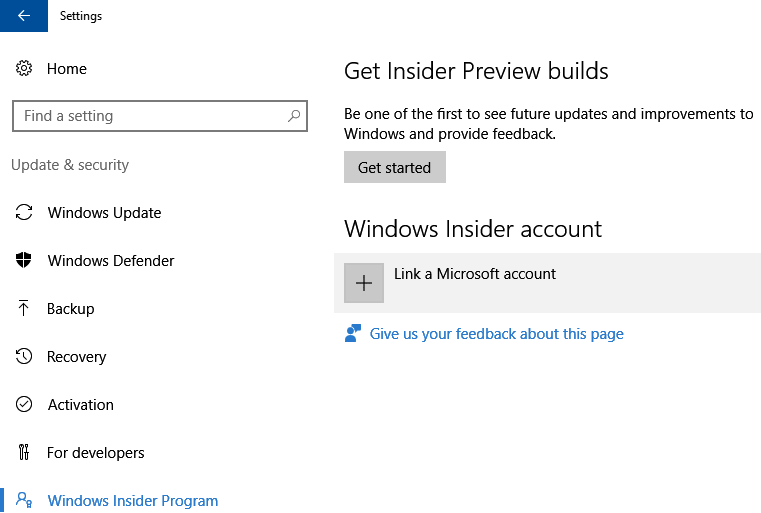 The next time that you want to activate your Windows 10 after reinstalling, you just need to add this Microsoft account, and then Windows will be automatically activated.
Losing your Windows license key and can't retrieve it? The only way to get rid of the Your Windows license will expire soon error is to purchase a new license and reactivate your Windows.
Got a question? Please drop your comment below.